DEVELOPING BETTER SKILLS IN SMEs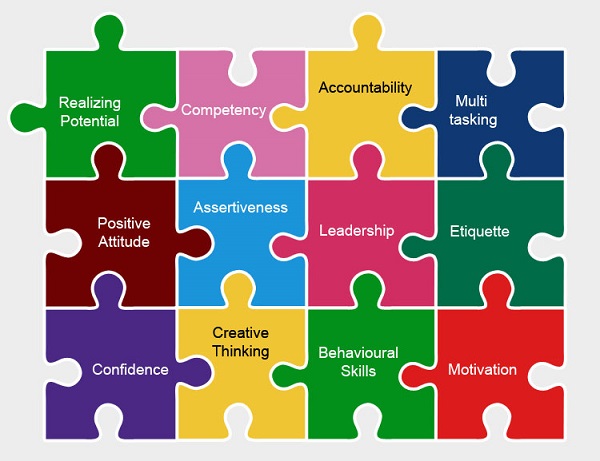 As we all know, developing better skills amongst the workforce is critical to ensuring a more competitive economy. This is especially the case amongst those small to medium sized enterprises (SMEs) that are responsible for the majority of employment in the UK.
Whilst research from the Federation of Small Businesses (FSB) show that nine out of ten SMEs recognise this issue and the value of staff training, less than half are actually putting their hands in their pockets to invest in learning and development.
Why is the case?
Various studies have suggested that much of the training on offer does not consider the requirements of those entrepreneurs running SMEs especially as, unlike large firms where there are various layers of management cushioning chief executives from what is happening on the ground, entrepreneurs play a far more pivotal role in the day-to-day running of small businesses.
As a result, the founders of small businesses tend to be directly involved in all the important aspects of the decision-making processes related to management and training strategies. It therefore becomes crucial that any attempts to improve the quality of the workforce in the small business sector should focus upon the expressed needs of these entrepreneurs who tend to make the final decisions related to training and retain control of most, if not all, of the functions relevant to the management of their firms.
In theory, small firms can draw upon training support from a wide range of sources, including trade associations, government-sponsored organisations, business schools, colleges, private training consultancies, clients and suppliers.
When available, it has been argued that government-sponsored initiatives represent the most important and consistent source of training support for smaller businesses as they are usually well resourced and can benefit from a wide base of specialist expertise and an extensive administrative and marketing base. Yet, over two thirds (69%) of small firms in the FSB survey are not accessing any type of government-backed business support schemes.
Before making the decision to support training in their businesses, entrepreneurs will look at a number of factors that can influence their firm going firm including the firm's current market positioning and the availability of relevant training to the business.
Prevailing economic conditions can also influence skills investment with stronger economies resulting in higher staff turnover rates and a focus on growth-related training needs. On the other hand, unfavourable economic circumstances will stabilise staff turnover and increase the demand for externally sourced training.
However, there are also a number of negative factors which can affect the quantity and quality of future provision including the cost of training, time constraints, lack of in-house trainers and trainee motivation.
Another key factor identified as being important is that of the market orientation of smaller firms - which tend to have a relatively narrow portfolio of products or services – and their position in relation to competitors.
For example, those small firms that focus on low quality products and services rely mostly on reactive strategies and appear to have little need to train their workforce on a regular basis. On the other hand, a focus on better quality products and services appears to involve a proactive approach to the development of staff.
One of the regular complaints of entrepreneurs regarding investment in skills is that of relevance, with claims that much of the training available is geared for, or better suited to, the strategies of larger organisations and thus ignoring their specific, small firm needs.
In some cases, the shortage of specific training can lead to smaller firms being forced to purchase either exorbitantly priced customised training or expensive, large firm solutions that invariably turned out to be of limited use. Indeed, the FSB study showed that the cost of training was identified as the key challenge facing small firms followed by a lack of relevant training. Other trainee-related constraints, including lack of cover for staff, motivation and interest appear can also hamper training efforts.
Finally, it is important that entrepreneurs lead by example when it comes to their development and that of their staff yet the FSB study showed that only a quarter of small business owners had undertaken specific management training in the last 12 months with roughly the same percentage of firms have never undertaken such training. This is despite the fact that two thirds of employers believe that a lack of leadership and management skills is holding back growth and preventing employees from reaching their full potential.
Therefore, there remains a considerable gap between the high importance that entrepreneurs place on training and what they actually do in reality within their businesses. But with skills being at the heart of increasing competitiveness and productivity in any economy, closing that gap must be a priority for policy makers in the future.